Error

XML Parsing Error at 2:26. Error 7: mismatched tag
Friday, 26 June 2009 12:17
 

Waterblogged: Bottled Vs. Tap
Bottled water isn't healthier than tap. And people kinda, sorta understand that.
My mother probably has more pet peeves than the entire population of Minnesota. One of her favorites is bottled water and the wasteful know-nothings who drink it. Her points are these:
"You didn't need bottled water, when you were a kid you drank straight from the garden hose." (Bottled water was not really a viable option back in the Stone Age.)

"Why pay for something you can get for free right out of the faucet?" (What if there's no faucet around?)

"It's no better for you than tap water. In fact, the city follows guidelines for its water, and these companies don't have to do that." (But … but … well,

 

that's a good point

.)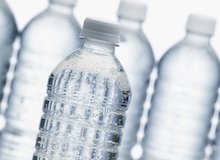 When I drink the occasional bottle of water, it's not for health reasons.
It's because I'm stopping in a convenience store by the lake and need to quench my thirst. And certainly water, even bottled water, is better for you than soda, right? But Mom's right about the health benefits, or lack thereof: There really aren't any. 
People have had a vague sense that it was better for you than plain old tap water. That's backed up by a new study that says that people aren't really buying bottled water for health reasons anymore.
"The majority of participants believed that bottled water has some health benefits," stated the researchers at the University of Birmingham in England, whose study was published in the journal BMC Public Health. "However, these beliefs played a minor role in determining bottled water consumption and are unlikely to be the reason for recent trends in bottled water consumption."
This point was sharpened in 2004, when it was found that the water products offered by soft drink giants Coca-Cola and Pepsi sell water products—Dasani and Aquafina, respectively—were found to be bottled tap water.
But is it silly to buy bottled tap water? The University of Birmingham study respondents talked vaguely about health reasons, but couldn't pinpoint anything specific. Convenience was the main reason they drank bottled water. That's why I drink it, too. Or because it's sparkling water. I wouldn't trust any bubbly water that came out of the faucet, Mom.
Supplement Learning Center
Nutrobolics newest supplement , Hemorush, awesome

Creatine

Nitric Oxide

Protein
Sports & Fitness News Feeds
?°
?°
invalid location provided
What's Your Favorite Supplement?